CASE STUDY: Podcast with michael connelly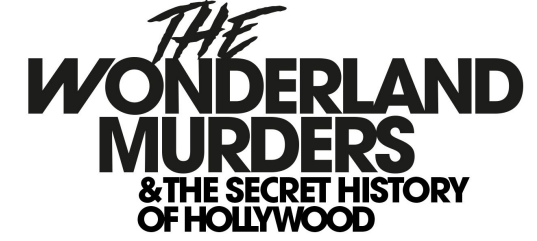 THE CHALLENGE: To create a pitch deck for a renowned talent in the new marketplace of podcasting. Having a star author attached meant an extra level of care and performance was required of all sales and marketing materials; the producers asked UJ to create a pitch deck with a gritty, intriguing visual approach that would express the style of the author, cement his personal investment, and do him justice in the eyes of the network target.
THE WORK: UJ created a visual aesthetic that put a sheen on the subject matter, appealed to the talent, and elevated the sensory experience of the deck at first glance of the title and design.
THE RESULT: Not only did the deck contribute to the sale of the project, but the buyer loved the title design so much that they adopted it for the series and used it across all promotional materials, including a billboard in New York
City. The design continues to be the brand identity for all creative elements.
MichealConelly.com
audible.com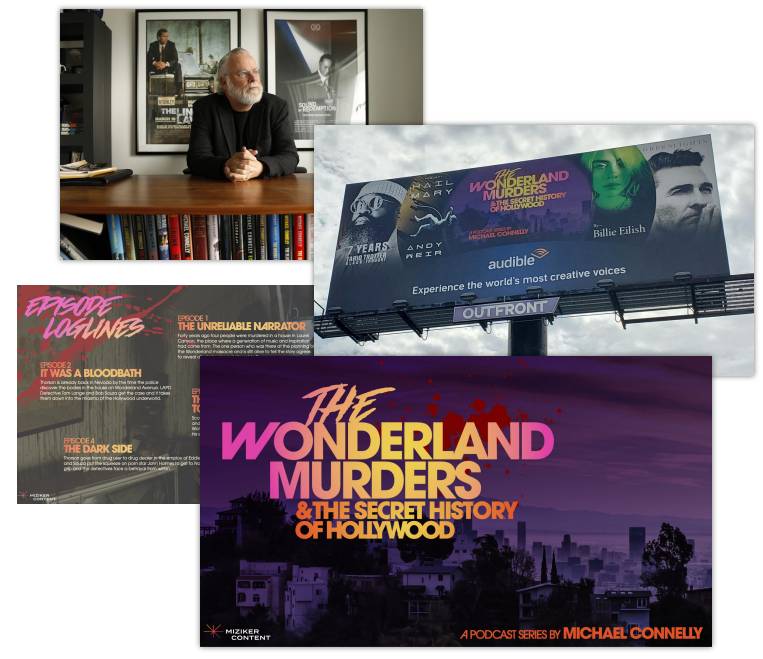 CASE STUDY: Imax Documentary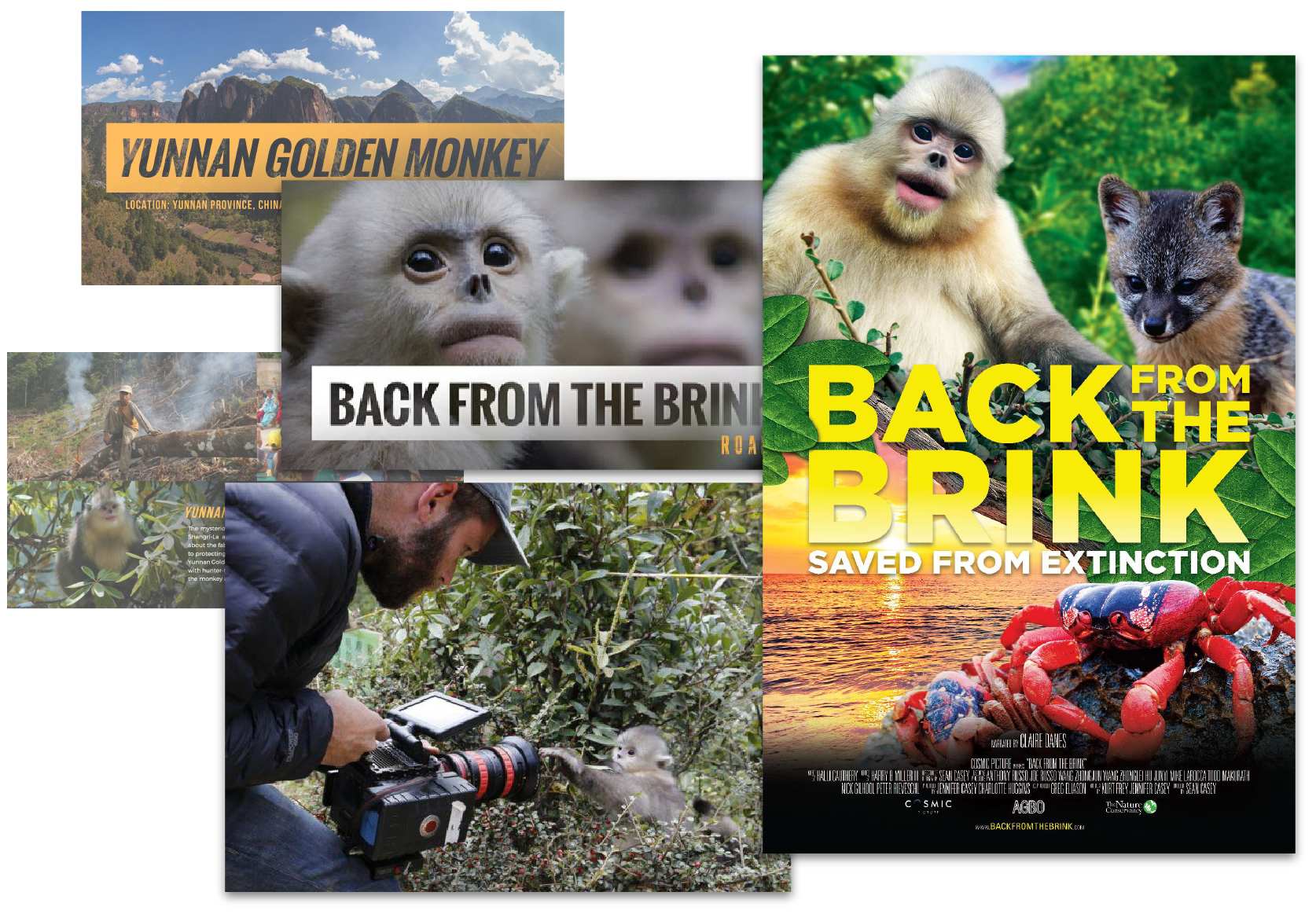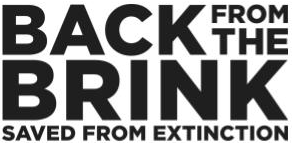 THE CHALLENGE: To attract investors to a large-format IMAX nature film with a simple PDF. The client had a structure for the film, but was stumped as to how to capture the immersion, scale, and uniqueness of this experience in a pitch deck.
THE WORK: UJ used a documentary research approach and collected grand-scope, emotionally evocative and scientifically accurate images of the real subjects. The presentation was designed with a cinematic eye to show the sweeping drama that the IMAX technology would make possible. Comparative research and trend analysis were also utilized to determine a winning design.
THE RESULT: Back From the Brink is in IMAX theaters now.
backfromthebrink.com
CASE STUDY: Feature Documentary

THE CHALLENGE: The client had an extensive archive of primary source material and was overwhelmed with the task of presenting a vision that would do justice to this legendary Chicago nightclub's legacy.
THE WORK: UJ designed an overall strategy beginning with a treatment that attracted celebrity attachments and a seasoned documentary director. We also developed a TV pilot script to springboard off the success of the documentary. Concurrently, we designed a brand website and launched a successful social media campaign with a reach of 42,000 that helped raise money and awareness of the project.
THE RESULT: The feature film, LIVE AT MISTER KELLY'S starring an astounding array of entertainment legends including Barbra Streisand, Lily Tomlin, and David Mamet, premiered in Chicago at the renowned Siskel Film Center and had a theatrical run on the west coast. It is now available for streaming through Amazon, AppleTV and other major platforms. Live at Mister Kelly's recently garnered an Emmy nomination for documentary film.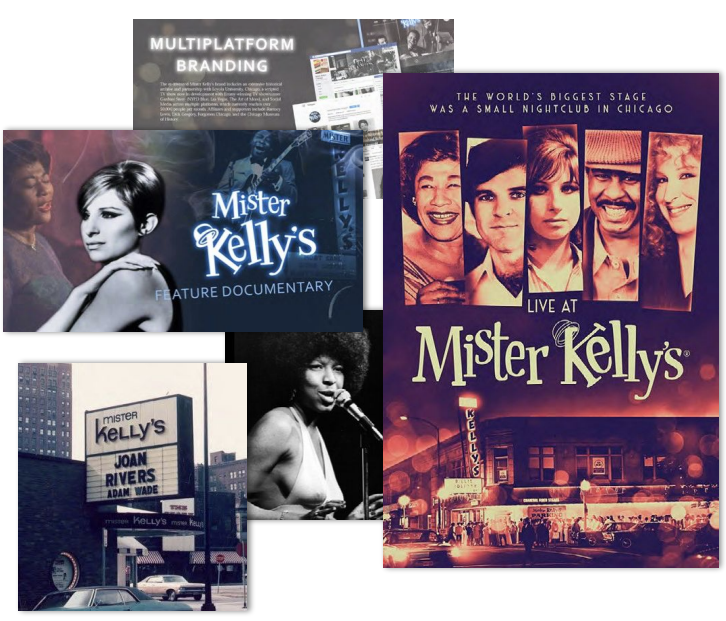 CASE STUDY: Medical Startup Company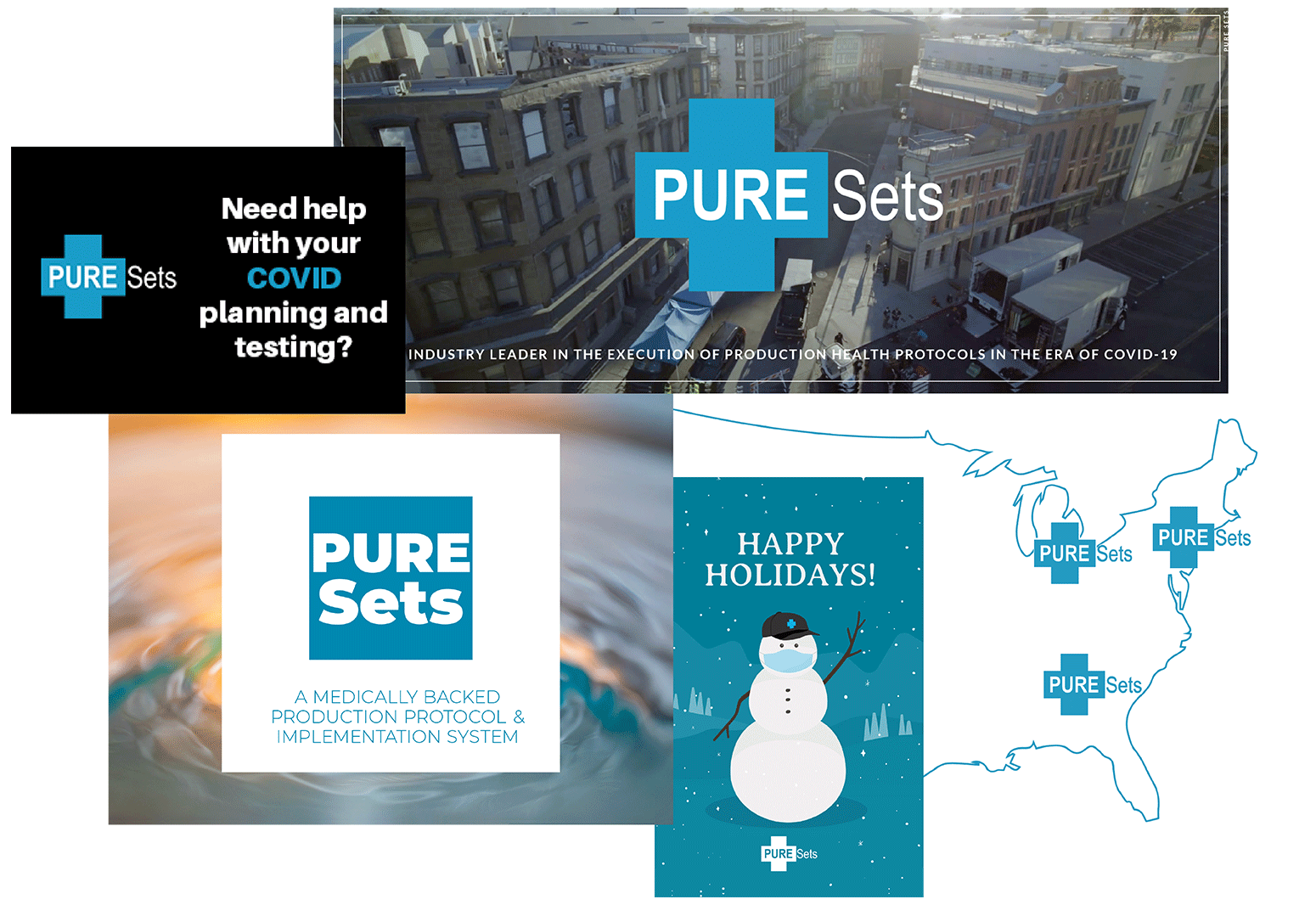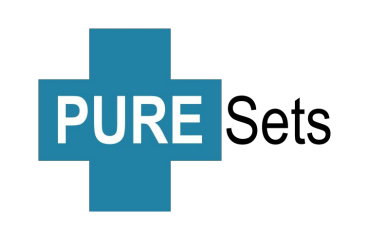 THE CHALLENGE: Create competitive marketing materials to quickly establish a start up company providing workplace Covid safety and testing. The pitch needed to be scalable for large budget proposals.
THE WORK: UJ developed, wrote and designed marketing and a protocol decks that communicated PURE Sets high level of expertise in infectious disease prevention. These proposals were shared with leaders in media production, event planning, and automotive industries.
THE RESULT: PURE Sets is now the industry leader in Covid Compliance, completing over 5,000 productions and events with 0 on-site Covid transmissions. The company grew over 100% in less than 6 months.
Puresets.tv
SPECTRUM NEWS
PureSets and Veterans

DESIGN PROPOSAL
THE CHALLENGE: Transform a rangy internal deck into a polished investor-facing pitch. The client had tried making layout work themselves but ultimately needed a professional design to pull everything together. The goal was a quality aesthetic that spoke to the competence and creativity of their organization.
THE WORK: A kickoff call was important to understand the specs, goals, and audience. UJ edited the copy, redesigned the tables and charts to meet current marketplace expectations, and offered options for a visual design concept. Upon approval, we then refined the entire deck.
THE RESULT: The client unveiled a vibrant multi-platform plan that kicked off their relationship with a key partner in a large-scale tourism project. The deck has been used as a company mandate and continues to deliver for their sales team.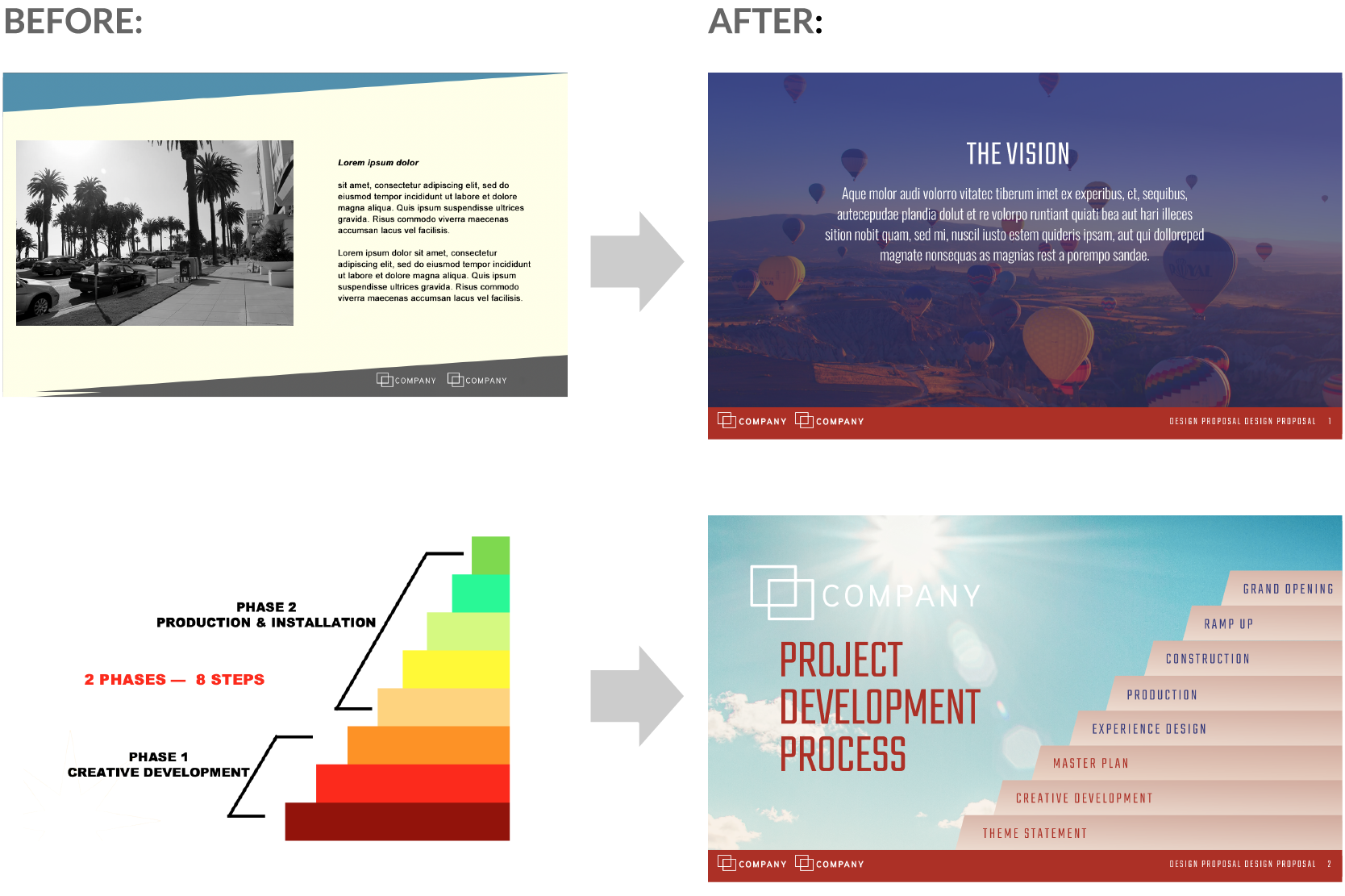 CASE STUDY: Interactive Layout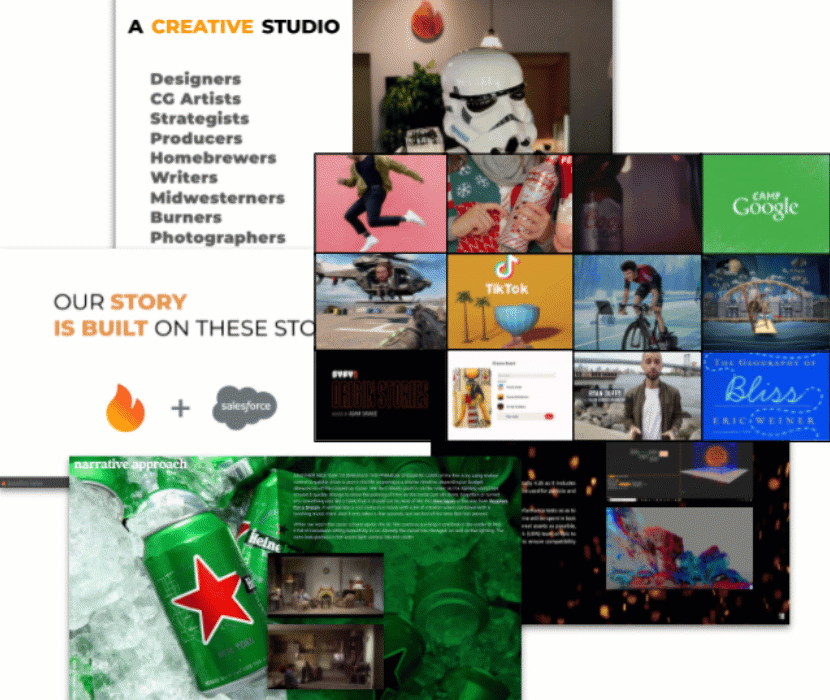 INTERACTIVE PROJECTS
THE CHALLENGE: Sometimes you just need video to show what you can do. Many of our technology clients want to show off their latest work in a marketing document that would serve as a visual driver of their services and products.
THE WORK: We create interactive slide documents embedded with
clips that serve as backgrounds, GIFs, stand-alone clickable videos, and more complex page designs. We can do these in InDesign as well as Google Slides, which are easy for clients to quickly edit and tweak on their own. We deliver the final interactive document via a shareable link accompanied by a backup PDF.
THE RESULT: We create nimble interactive presentations that stand out in the bidding process and showcase the company's breadth of accomplishments, capabilities and vision.